Today's local real estate market couldn't get much hotter. The COVID-19 pandemic has inspired thousands of people looking for jobs or remote work to move to Utah where they can benefit from its fast-paced job growth, low mortgage rates, relatively low cost of living and low tax rates.
With an already low inventory of houses on the market, competition for home purchases has become fierce. According to Norada Real Estate Investments, Utah home values rose by 15.39% in 2020, putting average home prices around $400,000.
Dealing with this housing market along with the coronavirus pandemic has made it more important than ever for homeowners to keep their homes up to date, whether they plan on selling soon or know they'll be living in their current homes for the foreseeable future. By keeping up-to-date on home maintenance projects, you can identify potential problems before they turn into bigger issues, saving you money in the long run. Being up-to-date on your maintenance can also help sell your home, Haley Hodges, a broker for Utah Homes Network, told Quality Construction of Utah.
Here are some reasons now is a great time to work on those long-term home updates you've been putting off for far too long.
Love where you live
Utah's extraordinarily tight housing market makes it challenging to trade up to a new home. But remaining in a home you don't love doesn't have to feel like a prison sentence. Tackling overdue renovation projects can improve your enjoyment of your home, and add to its value.
A newly remodeled kitchen, bathroom or finished space in an empty basement can give your home a completely new feel. And in addition to making your home more convenient and liveable, a professional upgrade from Quality Home Construction of Utah can add significantly to your home's overall value.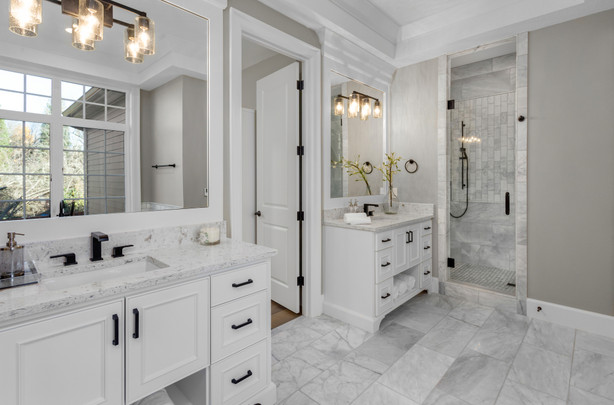 Get ready to sell (eventually)
You might not want to sell right now but know the day might be fast approaching. If you think you might sell your home in the next several years, staying caught up with home reno projects will only help speed the process when you are ready to move. It also helps reduce the amount of money you're investing in your home just when you need it for appraisal and inspector reports.
To give you an idea of how much you might need to save, Homeguide.com calculated approximate ranges for remodeling costs based on the room of the house. The ranges are as follows:
House exterior $6,000 – $20,000
Kitchen $10,000 – $50,000
Bathroom $5,000 – $25,000
Bedroom $1,500 – $10,000
Living Room $1,500 – $10,000
Basement/Attic $20,000 – $75,000.
Note that some of the ranges are quite large, as they are taking into account the fact that home renovations can include low, mid or high-end labor and material costs. Some homeowners will attempt to DIY certain home renovation projects that are better left to professionals, like Quality Construction of Utah. Do-it-yourselfers can incur additional charges when things go wrong or a building contractor has to fix or change a homeowner's attempts at the work.
Sell your home faster
With the speed the market is moving right now, the question isn't really if your home will sell, but when and for how much. Prospective home buyers know they have to move quickly to offer a purchase price on a home.
If the interior is updated with new counters and appliances, updated floors and fresh paint, buyers are more likely to come in ready with an above-asking price offer. Homes that are not updated will still sell, but probably for less money.
According to Norada Real Estate Investments, in December 2020 in Salt Lake County, the median days on the market for a home listing was just 26 days, a 40% drop compared to last year. Many homes will sell much faster depending on location and the home's particular charms.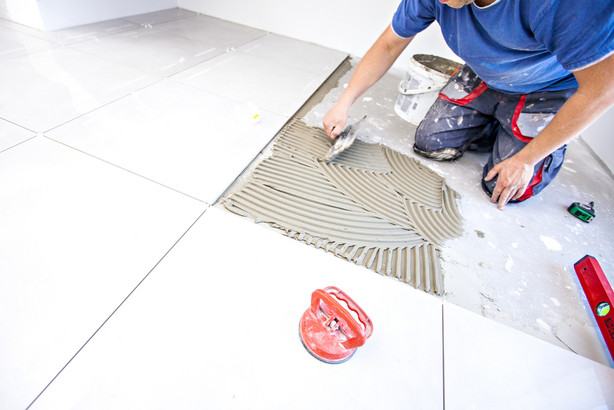 Take advantage of current rates on labor and materials
Unfortunately, over time, the costs of labor and materials are likely to continue to rise as the minimum wage increases, inflation advances and contractors grapple with a shortage of necessary laborers and materials. Doing the work now means getting it done for a discounted price compared with what it might cost even a year or two from now.
A February report from the National Association of Home Builders showed a 180% increase in lumber prices from the prior spring. Since then the spike has steepened. The association noted the increase in lumber prices alone increased the average home cost by $24,000. For Utah, that number is undoubtedly higher. Those who wait on projects in the hope that prices will return to prior rates are likely to be disappointed.
Choosing a professional like Quality Home Construction of Utah can actually save homeowners money on materials. Homebuilders often get better prices because of professional discounts and established connections. They also know which suppliers have the best rates at any given time.
Identify and address issues in advance
"Many homeowners are in the market to live in a specific area or neighborhood," Hodges said when asked what the most common must-haves were on home buyers' purchasing lists. "After that, the structural elements of the home are top priority. . . . Second to the layout are the guts of the house—your foundational structural elements that are costly to redo."
Hodges listed other elements a potential home buyer will look for, including, "Good plumbing, updated electric, vinyl windows and a fenced yard with a strong, vinyl fence."
The people at Quality Construction of Utah truly care about their clients and the quality of their custom renovation work. The company prides itself on its communication and transparency with clients, making it their goal to be sure Quality Construction of Utah provides the highest level of customer service. Call or visit qualityconstructionutah.com today to find out more about their current services and prices.
×
More stories you may be interested in


Read More: 5 reasons keeping your house up-to-date adds value even in Utah's hot housing market

2021-04-28 01:01:53